Hello Fellow Agents!
As you know, in 2017 the Texas Legislature passed HB 1774 to enact weather-related lawsuit reform. The success of this landmark legislation has dramatically declined the explosion in unnecessary lawsuits against insurance companies in regards to weather-related events.
CLAIM STATISTICS
Texans for Lawsuit Reform's data reveals that from 2006 to 2012, fewer than 4,500 property and casualty lawsuits were filed, resulting in an average of 62 per month. But from 2012 to 2017, more than 40,000 property and casualty lawsuits were filed, resulting in almost 600 per month. These lawsuits spiked in August 2017, one month before HB 1774 would take effect, with 1,553 new weather related lawsuits being filed. However, since the bill took effect, we are back down to an average of only 85 new weather-related lawsuits being filed each month.
TRYING TO SKIRT THE LAW
As Hurricane Harvey made landfall in late August 2017, storm-chasing lawyers began filing even more lawsuits. They claimed insurers had failed to investigate and promptly pay the claims, clearly ignoring that a pre-suit demand that they must inform the insurance company at least 60 days before filing.
Dual demand legal schemes are also being used to avoid the new law. Lawyers send two demand letters in regards to the same alleged damage, on the same property, on the same day, but with two different amounts, the second letter demanding half of the first's letters amount. Currently, it's unclear how these dual demand schemes work in light of HB 1774, but ongoing developments will make that more distinct, and I'll keep you updated as this develops.
Acting in conjunction with the lawyers are public insurance adjusters. Texas law allows policyholders to negotiate insurance claims with public adjusters, who are allowed to charge up to 10% of a policyholder's recovery costs. We've heard about a number of bad actors already who have tried to take advantage of homeowners, playing on the fear and confusion that Hurricane Harvey caused.
Since 2012, weather-related legal misconduct relating to insurance appears rampant. Luckily, the Texas Department of Insurance has an active fraud unit to prevent, correct, and enhance the system in which ethical and legal insurance can be provided.
HURRICANE HARVEY
Storm-chasing lawyers had a heyday with Hurricane Harvey, spreading misinformation and frightening the already distressed property owners about the effects of HB 1774, even though the bill has nothing to do with coverage through FEMA's National Flood Insurance Program, which is where the majority of flooding claims would go. The Governor, Attorney General, Texas Department of Insurance, and many members of the Legislature had to work overtime to correct the misleading information being disseminated.
I'm proud of the work that Texans for Lawsuit Reform has done to protect consumers from unscrupulous attorneys' attempts to profit off the misfortune of others. I will continue working with them and sharing any information you may find valuable.
Thank you for reading, I hope you found this update useful.
God Bless!
Ed Thompson
---
Agent Jeremy Rodriguez meets with House Insurance Chair John Frullo.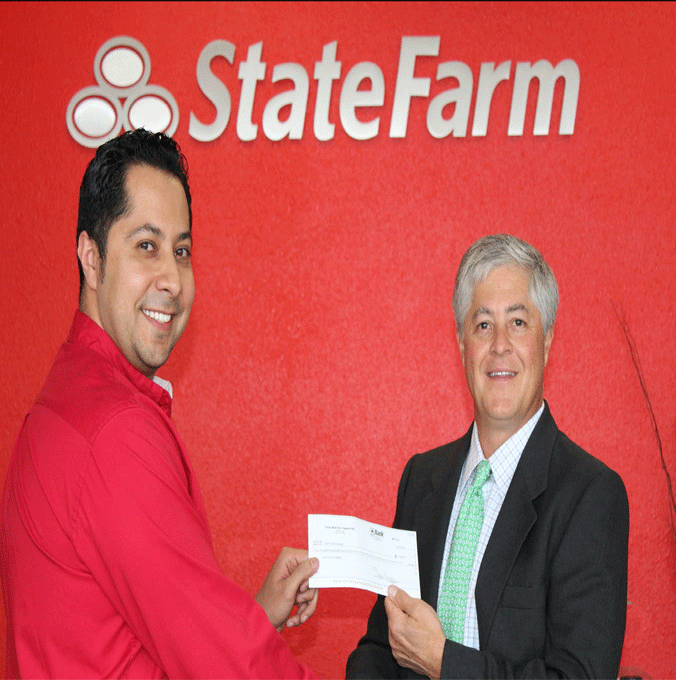 Agent Shalyn Clark meets with Senate Business and Commerce Chair, Kelly Hancock.